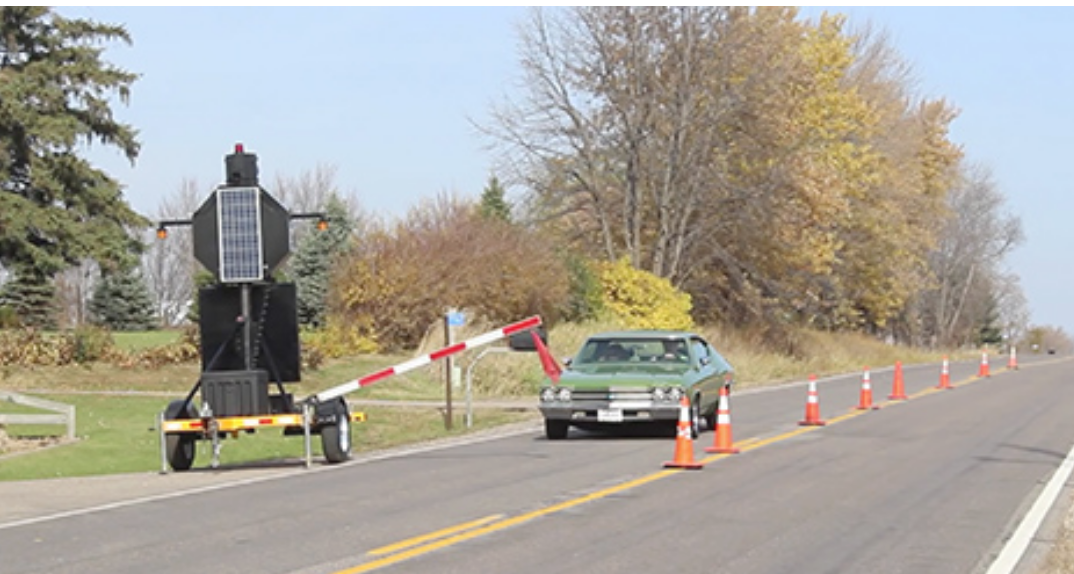 Automatic Flagging Devices Protecting Workers
 Automatic Flagger Assistance Devices (AFADS), are proving to be a valuable commodity for road construction projects.  These new tools can help prevent road crews from being in dangerous situations. AFADs are gaining popularity as they offer features that reinforce the safety of the work zone, especially with temporary traffic control projects, that only have one lane of passable traffic.  The devices do not eliminate the need for qualified flaggers, however they can help consolidate the number of flaggers assigned to a work zone, thus saving worker exposure time.
What is an AFAD?
AFADs work by  providing a barrier of protection between flaggers and drivers, while maintaining positive control of traffic entering the work zone. There are two types of AFADs devices that are recognized by the Manual on Uniform Control Devices (MUTCD).  One functions like a traffic light (red and yellow lenses) with a gate arm.  The other type of AFAD uses Slow/Stop signs to manage traffic.  They both work much in the same way as a flagger, using arms and other functionality to control cars through work zones. Auto Flagger Assistance Devices are typically run by a remote, which allows the operator to control the device at a distance. AFAD operators must be certified flaggers, trained to use the device correctly.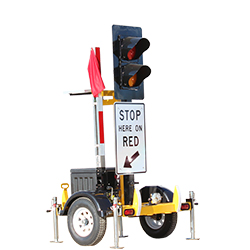 How are they helpful?
Struck-by accidents are recognized as a huge hazard within the traffic control industry.  Safety manuals indicate that high-visibility apparel can help to reduce the numbers of these struck-by accidents.  But can AFADs help increase safety even more?  Of course!  AFADs allow exposed workers to be away from their typical hazard area during short-term or intermediate-term lane or road closures, thus cutting down the incidents of fatalities in the work zone. They are primarily used in situations where one lane of approaching traffic needs to be controlled, which is typically more risky for workers, even wearing reflective gear.
How are they being used now?
These devices are now being used by many states, including Oregon and Washington,  primarily in situations where one lane of approaching traffic needs to be controlled.  The commitment of many state works departments to decreasing flagger fatalities has helped to increase the popularity of such devices.  There are two methods of typical use.   The first employs an AFAD at each end of the work zone.  The second employs an AFAD on one end and a flagger at the other end.  Two separate flaggers are typically used in both methods, however one flagger can run two AFADs by remote at once, as long as they have an unobstructed view.  Using the one flagger method saves costs by reducing worker exposure time.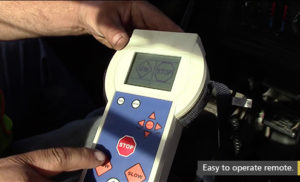 Why an AFAD for your project?
An AFAD can increase the safety of your work zone and decrease danger for your workers.  In some cases it can streamline job functions when one operator can control both ends of a work zone.  The improvement in safety and efficiency keeps your work-flow running smoothly.
See our full list our flagging devices HERE